Lamb Chops with Lime Sauce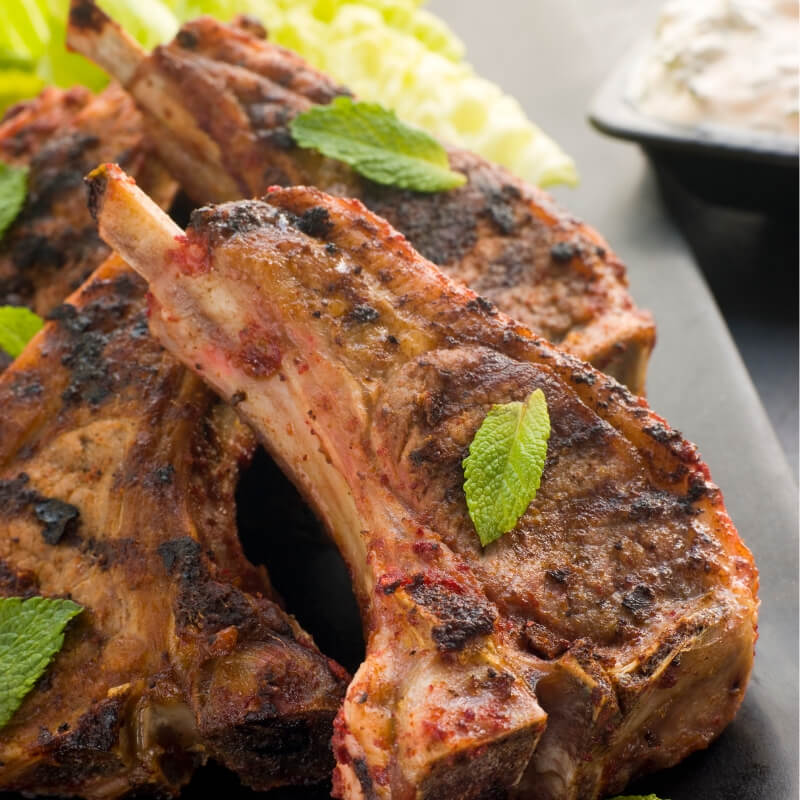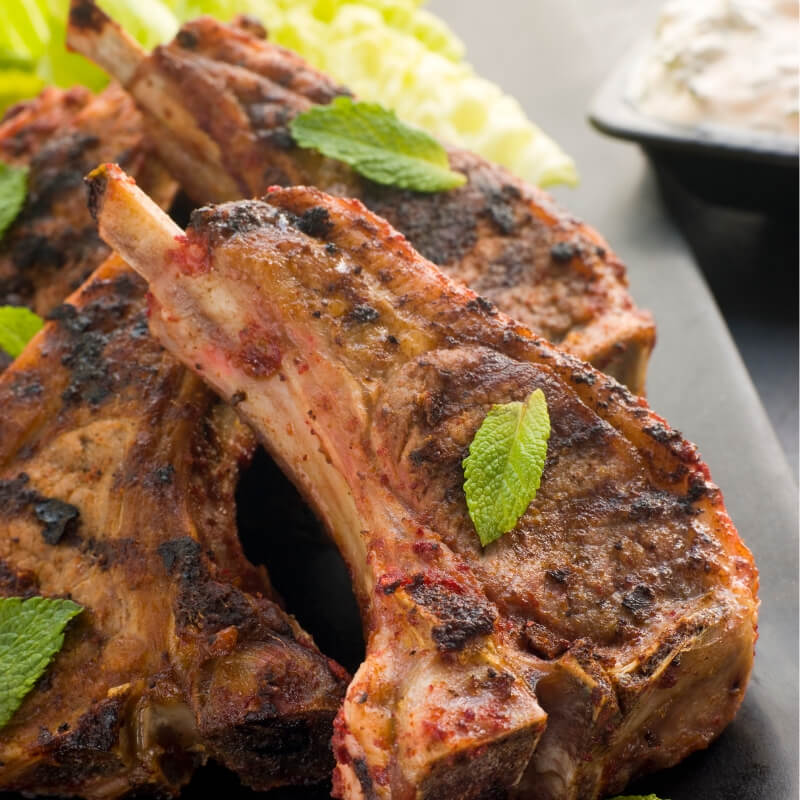 Prep Time15 mins
Cook Time15 mins
Total Time30 mins
These delicious lamb chops with lime sauce are a quick and easy dinner in under 30 minutes. Look for the dried lime in your local Mediterranean food store.
Lime Sauce
1
medium shallot, coarsely chopped
3
garlic cloves, coarsely chopped
¼
tsp
freshly ground pepper
3
dried limes, finely ground
¼
cup
Greek yogurt, drained
Lamb
2
tbsp
kosher salt to taste
2
tbsp
freshly ground pepper to taste
2
tbsp
extra virgin olive oil
Lime Sauce
1
Melt the butter in a saucepan over low heat, add the shallot and saute until soft about 3 minutes. Add the garlic and saute for another 2 minutes. Add the sugar, salt, pepper, limes, chicken stock, and Bloom Sauce & Marinade Smoked Recipe and bring to a boil. Lower the heat to a simmer and reduce the liquid by half. Remove from the heat and allow the sauce to cool for 15 minutes. Puree in a food processor and blend with the yogurt.
The sauce can be made up to 1 day in advance. Reheat when ready to use.
Lamb
2
Heat a large cast iron skillet on high heat for 5 minutes. Generously salt and pepper the lamb chops. Add a bit of oil to the skillet and add the chops. Sear for 3 minutes on each side until they have a nicely browned crust. Measure the internal temperature of the chops. for medium rare the chops should be at 130 degrees.
Serve the chops warm with the sauce and a side salad or veggie.
Nutrition Facts
Serving Size 2 to 3 chops
Servings 3
---
Amount Per Serving

% Daily Value *

Total Fat 33g

51

%

Saturated Fat 16g

80

%

Cholesterol 75mg

25

%

Sodium 270mg

12

%

Total Carbohydrate 10g

4

%

Dietary Fiber 0g

Sugars 7g

Protein 16g

32

%
---
* Percent Daily Values are based on a 2,000 calorie diet. Your daily value may be higher or lower depending on your calorie needs.